Foresthill Commercial Renovation & Construction Experts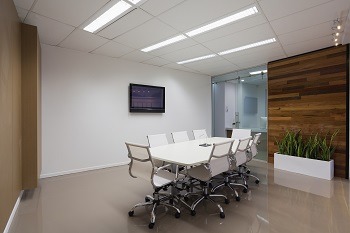 If you own or operate a commercial building -- office, hotel, etc. -- then you understand all too well the commonality of work required to keep such a building in top running order. You must also, then, understand the importance of getting an experienced expert to provide that work. After all, if you're going to get any work done, it should be top-tier work that will yield the best results that will last the longest time to come, saving you money and preventing a loss of productivity down the road.
If you run a commercial building in Northern Maryland, then you are in luck because you have access to the Foresthill commercial general contractors at LG Construction Inc. We at LG Construction Inc. have many years of experience in the commercial construction and renovation business in Foresthill, MD, and that experience combined with our great prices and dedication to top-quality work ensures that you'll be getting nothing short of the best work for your commercial building. Whether you need a new building designed and built or your current building renovated, you can rely on the experts at LG Construction Inc. to give you the best results for the best price.
Design and Build in Foresthill, MD
If you are in the market to have a new commercial building designed and built, then you can't go wrong with the commercial general contractors at LG Construction Inc. We have many years of experience in the design and construction business. Thus, you can rely on us to provide you with the best commercial building for you. We regard the aesthetic and functionality of your new commercial business, and we factor those features in as we regard the kind of business you're constructing, providing you with the best building for your business.
Commercial Renovations in Foresthill, MD
Even if you don't need a new building constructed, but rather an existing one worked on, you can still rely on the experts at LG Construction Inc. to provide you with top-quality work. We provide excellent commercial renovations at a great price, so if you want the look or functionality of your existing commerical building improved upon, you can rely on the experts at LG Construction Inc. to give you the best work for your buck. Don't resign yourself to living with a commercial building that isn't as profitable as it could be because of issues with its look or functionality. Just call on LG Construction Inc. for a great renovation today.
Recent Articles
What To Ask A Commercial Painting Contractor Before Hiring Them - Most commercial buildings in Maryland are painted by professional contractors. If you plan to have your building painted inside or outside, there are certain things to ask the commercial painting contractor before you make a decision about hiring them. After all, the results will make a big difference in how your property looks and how your business flourishes. You don't want little mistakes like paint on the light fixtures, floors, and switch plates. And, you don't want spills or sloppy workmanship to show because customers will notice … Read More
A Great-Looking Business is a Profitable Business - A successful business is efficient and well managed. While functionality is important for maintaining a profitable business, you can't disregard the importance of aesthetics. Would you patronize a business that looked shoddy and run-down? Very likely, you would not. After all, is someone is careless with their storefront, they might very well be careless when it comes to their services and products. This is the kind of mindset that many folks have as they seek service, and it's the kind of mindset that you might experience if you own a business. For that reason, you'll want to be sure that you have a beautiful, well-maintained business that will only attract customers, not deter them … Read More
If you are looking for an experienced general contractor that specializes in commercial renovation and construction in Foresthill, MD then please call (443) 966-5006 or complete our online request form.