Professional Maryland Hazmat Remediation Experts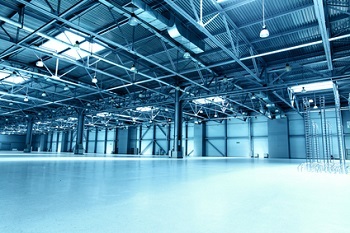 If you run a business that deals with hazardous materials, then at some point, you could find yourself dealing with the headache of cleaning up spilled materials. This process can be frustrating enough, especially in the light of the many other things you have to do to run a business.
To take some of that stress off your plate, just farm out the hazmat remediation process to the commercial general contractors at LG Construction Inc. We have the resources and know-how to get your hazmat spills cleaned up and the effects they've had on the area reversed quickly and efficiently so that you can get back to running the rest of your business in no time and with minimal stress.
A hazmat spill can be a serious problem that involves many different agencies -- all coming to you with fines and regulations and all else. This kind of situation can already be stressful enough, but with LG Construction Inc., you can minimize the stress by farming over the cleanup job to us.
Don't panic just because of a hazmat spill. Life happens, and when you work with hazardous materials, you can expect a spill to be a part of your life. Thankfully, though, we at LG Construction Inc. are also a part of your life: the part that reverses the damage of a hazmat spill.
Reverse the Environmental Effects of Hazardous Materials with Remediation
The worst after effect of a hazmat spill is the environmental problems that occur. If left untreated, these problems can develop into serious issues that will affect the area for many years to come, affecting the wildlife and landscape -- all because of a single, isolated accident involving hazardous waste.
Thankfully, though, your business won't have to deal with this destructive after effect (not to mention the financially destructive after effect that it can have for you). Instead, you can just contact the hazmat remediation experts at LG Construction Inc. We'll not only get the mess cleaned up but also take the necessary steps to reverse the damages done to the environment.
Running a business that deals with hazardous materials can be stressful enough, so you should not stress yourself when a hazmat spill occurs. And with LG Construction Inc., you won't have to. Just call our commercial construction and renovation team, and we'll remediate any hazmat spills and the problems that occur because of them.
If your commercial property needs hazmat remediation services in Northern Maryland, call LG Construction Inc. at (443) 966-5006 or complete our online request form.
Recent Articles