How Preventative HVAC Maintenance Can Benefit Your Northern Maryland Business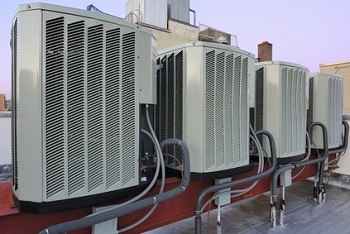 A comfortable office is an office that you'll be happy to spend much of your time in, and to keep your business as comfortable as can be, you need to maintain dependable heating and cooling. To keep your heating and cooling working their best, you need to invest some time and money in routine HVAC tune-up services.
With routine HVAC tune-ups, you can ensure that your Northern Maryland business always maintains the best possible heating and cooling. So, this service will help to keep your office as comfortable and enjoyable as can be. Just how can tune-ups benefit your HVAC work its best? You can find those answers by giving this article a read:
Reduce Need for Repairs
In the business world, it's just as important to save money as it is to make money. So, you need to reduce the likelihood that you'll have to incur some unexpected expenses such as HVAC problems. That's why you need to get routine HVAC tune-ups. This service will help you avoid heating and cooling repairs in the following ways:
Catching problems as they're developing
Replacing components as they wear out
Removing harmful buildups of dirt and debris
Extend the Life of Your HVAC Unit
HVAC repairs don't account for all of your unexpected heating and cooling expenses -- or even the greatest. After all, at some point, you'll need to replace your unit. Though that need may be unavoidable after a certain point, you can delay that need significantly by investing in low-cost tune-ups over time.
Reduce Energy Costs
Of course, those expenses are occasional at best. In the long run, if you want to reduce your HVAC-related expenses, you need to reduce the regular month-to-month operational costs. That's another way that routine tune-ups will help to keep your business successful. By allowing your HVAC unit to run efficiently, this service will help to keep your heating and cooling costs under control.
Call Our Northern Maryland Contractors for Your HVAC Maintenance
Do you want to enjoy all of the great benefits that routine HVAC tune-ups have to offer? If you do, you need to call LG Construction today. Our Northern Maryland general contractors will provide dependable results when it comes to all of your HVAC tune-up needs, so you can count on us to keep your heating and cooling working their best so your office can be as comfortable as possible.
For more general construction and renovation tips from experienced Northern Maryland general contractors, please call LG Construction Inc. at, call (443) 966-5006 or complete our online request form.