Aberdeen Commercial Renovation & Construction Experts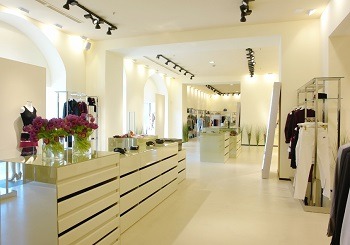 If you run a successful enough business, then you'll be in business for a good, long time. But if you stay in business for a good long time, you might begin to see the components that keep your office running become worn and outdated. We're talking about the electrical, the plumbing, and such. Once this happens, you could experience a dip in productivity, which could translate into a dip in profits.
If you find that your business isn't operating quite as efficiently as it once was, then you need to contact the experts at LG Construction Inc. We have provided reliable, affordable commercial renovation in Aberdeen, MD for businesses and government buildings for quite a few years now. Whether you need your electrical work renovated or just the look of your business renovated with a new painting, you can count on the professional commercial general contractors at LG Construction Inc. to provide you with the best commercial renovation work available in the Aberdeen area.
Electrical Renovations in Aberdeen, MD
Electricity is vital for running an effective business. You need electricity to power your lights, operate your security system, turn on your computers that contain vital information, and do all else necessary for the day-to-day operation of your business. Over time, though, your electricity could become obsolete as time and new developments in technology render your current setup ineffective. If your current electrical setup has become ineffective over the years, just call LG Construction Inc. for a thorough electrical upgrade that will keep your business well at the forefront of its industry for many years to come.
Painting in Aberdeen, MD
The functionality of your business is important, but it is only one facet necessary to your business's success. The other facet is LOOKS. While aesthetics might seem relatively unimportant when it comes to running your business, they are absolutely vital. After all, customers might choose not to conduct business with a place that sports a faded, flaking paint job, as such might be indicative of shoddy care that could bleed into the quality of work they receive. If your company's paint job is looking a little rough, don't risk losing customers over it. Just call the commercial painting contractors at LG Construction Inc. for a quality new paint job today.
Recent Articles
Trying To Choose Floors For A Commercial Renovation? Here are A Few Top Choices - As you go through all the options in flooring for your commercial renovation project, keep in mind that what works great in a bathroom isn't going to be ideal for a waiting room where the atmosphere needs to be warm and welcoming. Equally, what works in one business industry does is not always right for every other. Your commercial floor will really go through a lot over the next few years … Read More
What To Ask A Commercial Painting Contractor Before Hiring Them - Most commercial buildings in Maryland are painted by professional contractors. If you plan to have your building painted inside or outside, there are certain things to ask the commercial painting contractor before you make a decision about hiring them. After all, the results will make a big difference in how your property looks and how your business flourishes. You don't want little mistakes like paint on the light fixtures, floors, and switch plates. And, you don't want spills or sloppy workmanship to show because customers will notice … Read More
If you are looking for an experienced general contractor that specializes in commercial renovation and construction in Aberdeen, MD then please call (443) 966-5006 or complete our online request form.