Expert Generator Maintenance in Northern Maryland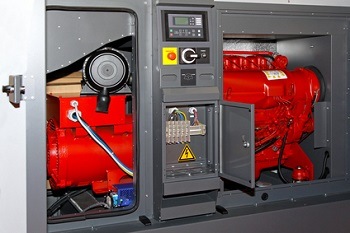 A lack of electricity can cause a loss of productivity, products, and of course, money. You can keep on top of your electrical bills to ensure that you always have electricity, but sometimes life gets in the way and pulls the plug on your electrical services for you. Storms and the like can knock powerlines down, leaving you and your business in the dark indefinitely -- costing you money all the while.
To ensure that you have electricity through any weather, you can get a backup generator. A backup generator will produce electricity for your business should nature knock out your primary source of power, allowing you to continue conducting business and to preserve any product that might require a consistent temperature.
To ensure that you are never without electricity, you'll need a reliable generator. To ensure that your generator remains reliable for its entire lifetime, contact the commercial general contractors at LG Construction Inc. for routine generator maintenance. Our extensive experience in commercial construction and electrical work has provided our team with the tools and skills needed to ensure your standby generators are always ready to perform.
Avoid Costly Surprises with Routine Generator Maintenance
Maintenance does more than just ensure your generator is running in the best shape possible. It also helps your generator specialist to spot problems as they're beginning to develop. This allows your specialist to fix these potential problems well before they develop into something that requires a much more costly repair or even replacement. You are in business to make money, not lose it; so you'll do whatever you can to save as much money as you are able to. Preventative maintenance for your generator is one of the best ways to save money on a necessary expense. Avoid the need for emergency generator repairs or, worse yet, a power generator replacement, by investing in routine maintenance from our team of specialists in Maryland.
Always Have Power to Operate Your Business
Routine generator maintenance will help keep your commercial generator working when you need it most: during a power outage. And when you run a business, it is vital that you always have electricity. You cannot access important information on your computers without electricity to turn them on, and should you handle perishables, they could turn without air conditioning to keep them at an agreeable temperature. Thus, it's vital to know that your generator will always work when you need it to, and with routine generator maintenance, it always will.
For quality commercial generator maintenance in Northern Maryland, call the experienced team of general contractors at LG Construction Inc. at (443) 966-5006 or complete our online request form.
Recent Articles