Providing Quality Commercial HVAC Services in Northern Maryland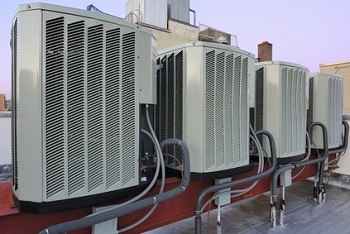 Comfort is important to people. Thus, a reliable HVAC system is a necessity. And if you run a business, you want to maintain a properly working commercial HVAC system even more so than you would in a residential property. After all, if people are too hot or too cold, they might be unable to focus enough to meet their productivity quotas for the day.
And if you run a business in which maintaining a consistent and specific level of comfort is pinnacle, then a reliable heating, air conditioning and ventilation system is even more of a necessity than ever. Rotten meat, melted goods, and frozen plants: All of this and more can happen if the temperature in your business goes beyond the bounds of what you need to maintain for your products' sake.
If your commercial HVAC system is giving you any trouble, then call the commercial general contractors at LG Construction Inc. today. We have years of experience in the HVAC industry. Whether your HVAC system needs a repair, replacement, or upgrade, you can rely on LG Construction Inc. to provide you with the HVAC work you need to keep your business at the temperature that it needs to be for its productivity and products.
Commercial HVAC Repairs
Your commercial HVAC system will run constantly. This constant usage can result in wear and breakdowns over time. Once a breakdown occurs, your business could see a dip in productivity as employees fail to concentrate in the light of the disagreeable temperatures. And once lowered productivity occurs, a dip in revenue might occur.
Don't risk losing productivity or revenue. Help to prevent that costly domino effect that begins with a broken HVAC component by calling the commercial construction and renovation experts at LG Construction Inc. to get prompt, reliable commercial HVAC repairs.
Commercial HVAC Replacements
Some of your HVAC's problems can't be replaced. Some of them have developed far enough that they require a full-blown replacement.
To get a reliable replacement, call the HVAC experts at LG Construction Inc. We will replace your old HVAC system with a new one that will continue to keep your business at the best temperature for it so that your business continues to run productively and profitably for years to come.
For quality commercial HVAC services in Northern Maryland, call the experienced team of general contractors at LG Construction Inc. at (443) 966-5006 or complete our online request form.
Recent Articles