Expert Design & Build Services for Commercial Projects in Northern Maryland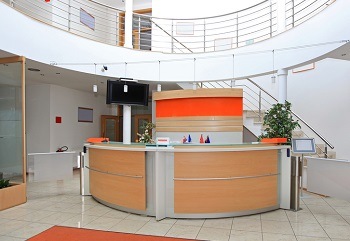 A commercial structure should be made to last for many years. With the volume of activity that generally goes on within a commercial structure, one needs extra care in its design and build to ensure that it will have the infrastructure to handle that volume of activity.
On top of having a sturdy design and construction, a commercial building should also sport a look that is both attractive and appropriate for the kind of business you will conduct within it. For that reason, when it comes time to design and construct your project, you'll want to hire a commercial general contractor who understands what goes into a building that is both sturdy and aesthetically pleasing.
If you are seeking to construct a commercial building in Perryville or the surrounding areas of Northern Maryland, then you need to call the commercial general construction specialists at LG Construction Inc. Our commercial construction experts have the experience and skillset to design and build the right commercial building for your needs, and we handle every step of the process with regard to the functionality AND look you'll need from your commercial structure.
Sound Construction from Experienced General Contractors
There are many kinds of commercial buildings around, all with their own volumes of traffic. Depending on the kind of traffic you could expect to see in your commercial building, you would require a building designed around that specification.
Here at LG Construction Inc., we take the building's usage into great consideration. We understand that some commercial buildings might have minimal traffic, meaning they sustain minimal wear and tear over time, while others might have quite heavy traffic, meaning they could sustain heavy wear over the years.
Because of this understanding, we at LG Construction Inc. always design and build your commercial structure in such a way that it will best be able to handle the traffic it can expect to see.
Appropriate Design for Various Commercial Settings
While the design of a commercial building is of the utmost importance, the look of one is important, too. After all, a consumer might expect a certain aesthetic from different kinds of commercial structures. Kitchens, warehouses, shopping centers: All of these offer vastly different services and require vastly different looks to advertise those services.
If you want your business to have a look that will best advertise it, then call on the experts at LG Construction Inc. We will provide you with a business that will draw the correct consumer base with the highest accuracy possible.
For quality design and build services for commercial projects in Northern Maryland, call the experienced team of general contractors at LG Construction Inc. at (443) 966-5006 or complete our online request form.
Recent Articles