Bel Air Commercial Renovation & Construction Experts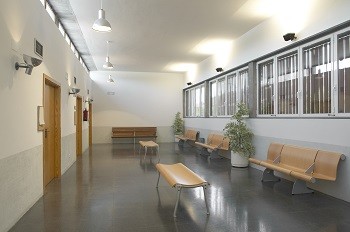 You can do everything in your power to run a successful business: provide reliable leadership, offer the best deals to customers, work hard night and day to ensure that your business is running as effectively as it possibly can. But at a certain point, you might find that you can't operate the most successful business yourself. No, at that point you need to contact a professional to take care of the kind of work that you yourself might not be able to handle. And what kind of work is that?
Commercial renovation and construction work. Perhaps you need someone to design and build your new office in Bel Air. Or perhaps you need someone to renovate your current office space. In either case, you'll want an experienced Bel Air commercial general contractor to handle the renovations for you. If you are located in Northern Maryland, the expert general contractor team for you is none other than LG Construction Inc. With our many years in the commercial construction and renovation business and dedication to providing excellent work at a great price, you can rely on LG Construction Inc. to provide you with nothing but top-quality services for your commercial property.
Design and Build in Bel Air, MD
A great office begins at the design stage. To get the longest life and best functionality out of your office, you need to begin with an excellent design, and with LG Construction Inc., that's exactly what you'll get. But that's not ALL you'll get with us. Indeed, after we've designed the best office for you, we will MAKE the best office for you with our top-quality construction services. If you are in the market for a reliable and experienced general contractor to design and build the best commercial space for you in Bel Air, then look no further than the experts at LG Construction Inc.
Renovations in Bel Air, MD
A great storefront might start at the design and build step, but to ensure that it remains a great storefront, you might need to get some renovations over time. Renovations will ensure that your office continues to look great and run efficiently for many years to come. And if you run a commercial property, then you'll certainly want to ensure that it is working and looking great to bolster productivity and attract more and more clients. If you are a Bel Air-based business in the market for renovations, then contact LG Construction Inc. today, and we'll get your business looking great and running great.
Recent Articles
Trying To Choose Floors For A Commercial Renovation? Here are A Few Top Choices - As you go through all the options in flooring for your commercial renovation project, keep in mind that what works great in a bathroom isn't going to be ideal for a waiting room where the atmosphere needs to be warm and welcoming. Equally, what works in one business industry does is not always right for every other. Your commercial floor will really go through a lot over the next few years … Read More
What To Ask A Commercial Painting Contractor Before Hiring Them - Most commercial buildings in Maryland are painted by professional contractors. If you plan to have your building painted inside or outside, there are certain things to ask the commercial painting contractor before you make a decision about hiring them. After all, the results will make a big difference in how your property looks and how your business flourishes. You don't want little mistakes like paint on the light fixtures, floors, and switch plates. And, you don't want spills or sloppy workmanship to show because customers will notice … Read More
If you are looking for an experienced general contractor that specializes in commercial renovation and construction in Bel Air, MD then please call (443) 966-5006 or complete our online request form.