Perryville Commercial Renovation & Construction Experts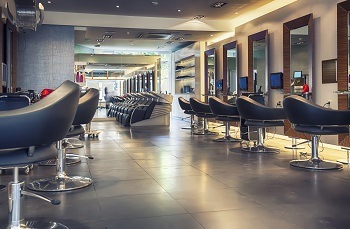 If you operate a commercial property in and around Perryville, you are in luck when it comes to remodeling your business. After all, as a local business, you have access to the Perryville commercial general contractors at LG Construction Inc. We at LG Construction Inc. have provided businesses in and around the Perryville area with top-quality commercial renovation and construction work for many years now, and that experience combined with our dedication to excellent service promises that you will get nothing but the best when it comes to your commercial construction and remodeling needs.
If you operate a business, then you might find yourself in need of a new commercial construction. Or perhaps you'll want renovations done on an existing commercial structure -- renovations such as new HVAC work. In either case, you can depend upon the experienced team of commercial general contractors at LG Construction Inc. to provide you with all of your commercial general construction needs in Perryville, MD at a price that you won't be able to beat.
Design and Build in Perryville, MD
Practically inevitably, as a business owner, you might need to have a commercial property built. When that time comes, you'll want to ensure that it is built with only the best in aesthetics and functionality in mind from beginning to end. To get that level of reliability, just contact the experts at LG Construction Inc. for top-quality commercial design and build in Perryville, MD. With our experience and dedication to top-quality work, you can rely on us at LG Construction Inc. to provide you with a great new commercial building that will be designed with the best in looks and functionality in mind.
Commercial HVAC Services in Perryville, MD
If you run an office whose heating or AC is giving you trouble, then you might begin to see a decline in productivity. After all, people are not designed to function particularly well when they are uncomfortable. And if you run a hospitality business, then you could risk losing clients should the HVAC system not be functioning up to snuff. If your business is experiencing HVAC issues, then contact the experts at LG Construction Inc. today for reliable HVAC work. A comfortable business is a productive business. Get the most productive business possible by HVAC work by LG Construction Inc.
Recent Articles
Trying To Choose Floors For A Commercial Renovation? Here are A Few Top Choices - As you go through all the options in flooring for your commercial renovation project, keep in mind that what works great in a bathroom isn't going to be ideal for a waiting room where the atmosphere needs to be warm and welcoming. Equally, what works in one business industry does is not always right for every other. Your commercial floor will really go through a lot over the next few years … Read More
What To Ask A Commercial Painting Contractor Before Hiring Them - Most commercial buildings in Maryland are painted by professional contractors. If you plan to have your building painted inside or outside, there are certain things to ask the commercial painting contractor before you make a decision about hiring them. After all, the results will make a big difference in how your property looks and how your business flourishes. You don't want little mistakes like paint on the light fixtures, floors, and switch plates. And, you don't want spills or sloppy workmanship to show because customers will notice … Read More
If you are looking for an experienced general contractor that specializes in commercial renovation and construction in Perryville, MD then please call (443) 966-5006 or complete our online request form.