Trying To Choose Floors For A Commercial Renovation? Here are A Few Top Choices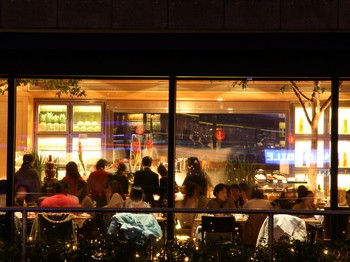 As you go through all the options in flooring for your commercial renovation project, keep in mind that what works great in a bathroom isn't going to be ideal for a waiting room where the atmosphere needs to be warm and welcoming. Equally, what works in one business industry does is not always right for every other.
Your commercial floor will really go through a lot over the next few years. It takes a beating every day but still needs to look attractive no matter what type of abuse it gets. Luckily, there are very many durable commercial flooring types that stay beautiful and are easy to maintain.
Flooring For Restaurants & Food Service Courts
Liquid and food spills happen all the time, so carpeting is not exactly the most durable flooring type for a business in the foodservice industry. If you really want carpet in your restaurant, go with commercial carpet tiles. A tile can easily be replaced if it gets stained or damaged. But don't think that carpet tiles are all ugly, there are some really great-looking options perfect for a modern design. Avoid wall-to-wall carpeting in a restaurant or the maintenance will be constant and unpleasant.
Laminate is a very popular flooring option for restaurants and bars. They are really easy to clean and are one of the most durable option. Another commercial flooring type that is popular for its affordability and durability is painted or stained concrete. A flooring specialist can very affordably stain, paint, or stamp the bare concrete floors. They really look amazing when done right.
Natural stone will always be decorative, durable, and easy to care for. For a commercial kitchen, consider rubber flooring. It is slip-resistant, durable, eco-friendly, and comfortable to stand on all day.
Flooring For Retail Stores & Professional Offices
If you haven't considered hardwood flooring for your offices, they are a great choice for a wide range of upscale commercial spaces. People love hardwood floors because they are reassuring, comforting, and warm.
While this floor may not be great in a large shopping mall, hardwood is perfect for retail stores, antique and gift stores, offices, delis, and other commercial establishments. Wood flooring is easy to clean and durable. Just be sure to clean up any spills quickly or the wood can get water stained.
Plus, low-pile carpeting is also beautiful and durable if you install commercial-grade carpeting. Also, consider commercial quality looped Berber. They have the smallest loops and most commonly made of Olefin for extra durability and less crushing of the pile. Call your commercial construction team at LG Construction Inc. today!
If you would like to learn more about flooring for commercial renovations in Northern Maryland, please call LG Construction, Inc. at (443) 966-5006 or complete our online request form.