Installing & Replacing Commercial Doors in Northern Maryland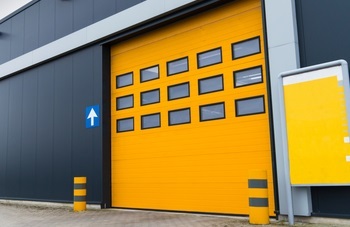 When to comes to a commercial building, the doors need more consideration that they would on any old residential property. The reason for this difference is that commercial properties require different security measures -- measures which the kinds of commercial doors you might install in your home might not be able to provide.
Your commercial building needs heavy-duty doors for security, insulated doors for areas that must stay a consistent temperature, double doors, and perhaps even automatic doors. All of this requires an experienced contracting professional who has the skills and resources to correctly install any and all doors that your commercial building will ever need.
And the commercial general contractor in Northern Maryland for you is LG Construction Inc. We have been in commercial construction and renovation business for a number of years now, so you can rely on us to have the experience, knowledge, and resources to provide your commercial building with the best doors for its and your needs.
Don't settle for less when it comes to equipping your business with the best doors for its needs and security. Get the best. And with LG Construction Inc., the best is what you and your business will get to enjoy.
Top-Notch Security with New Commercial Doors
What is a door's primary function? Why, security, of course. A security door is designed to keep what you want in in and what you want out out.
But to get this kind of security from your commercial doors, you need to be sure that they are the best doors for your security purposes. Then, you need to make sure they are installed by an experienced expert who knows exactly how to install them for the best security.
With LG Construction Inc., you'll get the best doors and the best installation. We have access to the best stock of doors for every need, and we have the experience and skills to install those doors properly. Thus, with LG Construction Inc., you won't have to worry about your business's security. You KNOW you'll be getting the best in security that there is.
Your business is your livelihood, so it should be protected at all times. To keep your business protected, just call the door installation experts at LG Construction Inc. We'll install your doors quickly and correctly so that you can get back to business as usual in no time at all!
For expert commercial door installation in Northern Maryland, call the experienced team of general contractors at LG Construction Inc. at (443) 966-5006 or complete our online request form.
Recent Articles