About LG Construction Inc., a General Construction Company Dedicated to Service Excellence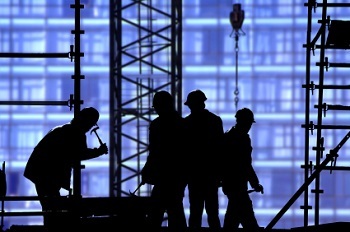 Since 2012, LG Construction Inc. has provided commercial and government buildings in Maryland with affordable, top-quality general construction and renovation work. Our services cover a wide range of areas that are vital for the operation of any commercial structure, such as:
Electrical
HVAC
Plumbing
Masonry and Concrete Work
Our Maryland-based general construction company also offers a wide variety of commercial renovation services to ensure that your business not only runs great but also look great. You can rely on us for tasks such as:
Painting
Flooring
Complete Renovations
Whether you need your existing commercial building worked on or a new one designed and built, you can rely on the expert general contractors at LG Construction Inc. to get your commercial building looking and running like a dream and to keep it that way for many years to come.
A History of Dedication to Quality Workmanship
From the vision of a single person, Darryl Leija, LG Construction was founded in 2012 to specialize in general construction and renovation for commercial and government clientele. Prior to founding LG Construction, Mr. Leija served as Senior Mechanic/Squad leader for the United States Army. There Mr. Leija gained a wealth of experience as a leader and is now applying that experience to grow and guide LG Construction.
Mr. Leija's experience with large companies was that they pay lip service to customer service while their primary focus remains their own bottom line. Mr. Leija wanted LG Construction's edge over its competition to be customer service and made this the company's highest goal.
Licenses & Certifications
Preventative Maintenance for Your Business
One way that we can ensure that your commercial building will run like a dream for many years to come is by providing top-quality preventative maintenance services.
Preventative maintenance will help keep your business productive by keeping its vital components working like new for many years to come. It will also save you money by preventing the need for costly repairs and replacements.
Taking Commercial Properties from the Ground Up with Design & Build Services
Here at LG Construction Inc., we don't just maintain existing buildings; we also design and construct new ones.
A great commercial building should BEGIN great. And with a top-quality building design and construction by the experts at LG Construction Inc., your commercial building will have only the BEST start that will lead into the best lifespan for it.
Northern Maryland's Commercial General Construction Experts You Can Trust
At LG Construction Inc., we offer top-quality service at a top-quality price. Your business is your livelihood, so the building in which it operates should only facilitate its success. To have the most successful business, just call us at LG Construction Inc. for the most careful work.
Commercial Construction & Renovation Services We Offer in Maryland
If you would like to know more about LG Construction Inc., your local general consruction company in Perryville, MD, please call (443) 966-5006 or complete our online request form.