Expert Commercial Electrical Work for Northern Maryland's Businesses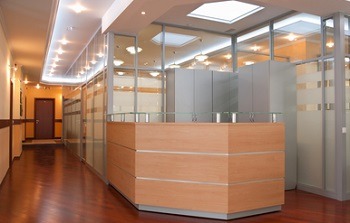 Electricity is important for your business, but there are so many electrical components that go into powering your business that knowing where to start when it comes to taking care of its power can be daunting.
If your business requires commercial electrical work (repairs, replacements, upgrades), don't put it upon yourself to understand the complicated and varied mechanisms that go into your electrical setup. Just farm the work out to the commercial construction and renovation experts at LG Construction Inc.
At LG Construction Inc., we have many years of experience when it comes to commercial electrical work. We can ensure that your electrical setup adheres to the most up-to-date standards, saving you the hassle and expense of fees related to improper electrical setups. We can also ensure that your electrical components continue to run reliably with our repair and maintenance work.
Electricity is important for your business, so you need to get a commercial general contractor who is familiar with all facets of electrical work; and we at LG Construction Inc. are just the general contractor for you. We'll help keep your commercial building running smoothly for years to come with our reliable electrical work, which includes the following:
Commercial Electrical Repairs
Of all the components that make up your commercial building, your electrical components are the ones that never get a break. Day and night, to varying extents of exertion, your electrical system is at work. And over time, this constant work can result in wear and breakdowns.
Should your business's electrical components break down, you can rely on the experts at LG Construction Inc. to get them working again in no time with a quick but reliable electrical repair. Loss of electricity can quickly translate into loss of revenue. You're in business to make money, so should you experience issues with your electrical setup, just call LG Construction Inc. ASAP to get back to making, not losing, money in no time.
System & Wiring Replacements
Not all wear and tear is fixable. Sometimes, parts of your electrical setup wear down to the point that you need to replace the damaged components, such as wiring.
Once you need a replacement for some of your electrical components, just call the commercial general contractors at LG Construction Inc. We'll get your electrical components replaced in no time so that you can avoid losing much revenue because of a lack of electricity. And with a new electrical component, you can rely on your electricity's running like new for a good, long time to come.
For quality commercial electrical services in Northern Maryland, call the experienced team of general contractors at LG Construction Inc. at (443) 966-5006 or complete our online request form.
Recent Articles