general Contractor in Fallston Commercial Construction Experts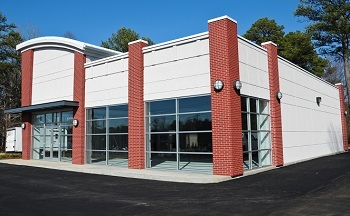 If you run a business, then you understand the importance of aesthetics and functionality. After all, a business must look good to attract and maintain a customer base, and it must function well to be as productive and profitable as can be. If your business could use a little help to look and function as great as it possibly can, then you need to call on the Fallston commercial general contractors at LG Construction Inc. today. We have provided top-quality commercial renovation services to businesses in and around Fallston for many years now, so you can rely on us to get your business looking and running like a dream!
And just what services do our commercial general contractors provide to keep your business in top-quality shape? Well, we provide commercial renovations and electrical work in Fallsotn, MD, just to name two services. And they are certainly important ones. After all, an attractive business will catch the eyes and business of potential customers. And one whose electrical setup is efficient and reliable will run profitably for many years to come. If you want to draw in the largest customer base possible while also running as efficiently as possible, then call on the experts at LG Construction Inc. today for top-quality renovation and electrical work.
Commercial Renovations in Fallston, MD
If you want the most profitable business that you can get, then at some point, you might need to consider having your business renovated. After all, after so many years in the business, the general look and functionality of your business could see a decline. That's just the nature of the aging process. Combine that process with the daily use you'll put your business to, and you've got a combination that'll get your commercial building looking and running like it's a thousand years old in only ten or so. Should your commercial building have reached that point, just call LG Construction Inc. for a top-quality commercial renovation in Fallsotn, MD that'll get your business looking and running like brand new again in no time.
Commercial Electrical Work in Fallston, MD
Your business's electrical setup is important for productivity. After all, should your electrical setup be problematic, causing regular shorts and the like, then your employees might be hard-pressed to get in a full day's work. On top of that, an inefficient electrical setup can prove to be costly, as such a setup won't run efficiently. To avoid these revenue-losing headaches, just call up the experts at LG Construction Inc. for top-quality commercial electrical work today. We'll get your business's electrical setup running like brand new and fix any problems you might be experiencing in no time at all.
If you are looking for an experienced general contractor that specializes commercial construction in Fallston, MD then please call (443) 966-5006 or complete our online request form.