General Contractor in Havre de Grace Commercial Construction Experts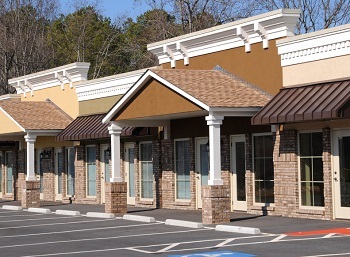 A commercial property requires a substantial amount of upkeep. After all, a commercial property has a higher volume of traffic and greater use than a residential property does. Consequently, a commercial property will require more work to ensure that it continues to run reliably for many years to come. If your building is in need of commercial renovation work in Havre de Grace, then you can rely on the experienced commercial general contractors at LG Construction Inc. for top-quality work.
Some of the top-quality commercial construction and remodeling work we provide includes complete renovations and commercial plumbing work. Both services are vital for maintaining the look and functionality of your commercial property. And those are certainly important things to paintain. After all, if your commercial business relies on customers, you'll want it to look great, lest you risk deterring potential customers. And it's self-evident why you'd want your commercial property to function great. If you want the best-looking and best-functioning business possible, then call up the experts at LG Construction Inc. today.
Commercial Renovations in Havre De Grace, MD
A commercial building is not a stone that you can rely on for all of eternity. At some point, a commercial building will become outdated for a variety of reasons. Perhaps your commercial building has aged out its usefulness, or perhaps new technologies have rendered its setup inefficient. In whatever case, you might experience a dip in productivity or even revenue. To ensure that your commercial building continues to experience the best productivity and the highest revenue possible, just get a commercial renovation with the experts at LG Construction Inc. We'll keep your commercial building looking great and functioning like brand new for many years to come.
Commercial Plumbing Work in Havre De Grace, MD
Plumbing is important for any building, but for a commercial building, plumbing issues are somewhat more problematic than they are for residential properties. After all, in your own home, a plumbing issue is your own problem. But in a commercial property, a plumbing issue can affect productivity, as employees won't have a convenient place to go to the restroom. A commercial plumbing issue might also deter customers, causing a dip in profits. If your commercial building's plumbing is facing problems that are resulting in a loss of profits, just call the commercial plumbing experts at LG Construction Inc. today.
If you are looking for an experienced general contractor that specializes in commercial renovation and construction in Havre de Grace, MD then please call (443) 966-5006 or complete our online request form.