A Great-Looking Business is a Profitable Business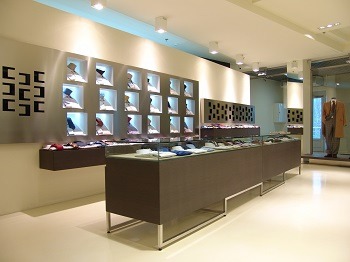 A successful business is efficient and well managed. Yes, functionality is important for maintaining a profitable business; but you can't disregard the importance of aesthetics.
Aesthetics are important for making your business profitable and the most successful it can possibly be. Just think about it: Would you patronize a business that looked shoddy and run-down? Very likely, you would not. After all, is someone is careless with their storefront, they might very well be careless when it comes to their services and products.
This is the kind of mindset that many folks have as they seek service, and it's the kind of mindset that you might experience if you own a business. For that reason, you'll want to be sure that you have a beautiful, well-maintained business that will only attract customers, not deter them.
But just how can you ensure that your business looks great? What facets of your business do you need to give attention to to ensure that it looks great and brings in as many customers as it can?
To find the answer to that question, just read on for a few tips for maintaining the best-looking business that you possibly can.
Get a Top-Notch Paint Job
Perhaps the first thing that will either draw or deter customers is your business's paint job. A paint job is all-encompassing. You could have a beautiful shop, but if that shop is set against the backdrop of a faded, flaking paint job, that beauty could go completely ignored.
To be sure that the beauty already present in your business doesn't go ignored, just get a great new coat of paint. Whether inside or out, a new coat of paint will get your business shining like brand new again, bringing out and accentuating all of its beauty.
Have Beautiful Flooring
Though flooring goes under your feet, you shouldn't let its importance go over your head. The flooring can make or break the overall aesthetic of a business. Though the effect may be subtle, it is undeniably present.
To be sure that that subtle but effective look works to attract, not DE-tract, customers, be sure that your commercial flooring is in top-notch condition. Don't settle for broken tile, scuffed wood, or stained carpet. Just call in a flooring expert to install new and stunning flooring that'll bring out all of the beauty in your business.
Design It Beautifully From the Start
If you are able to build your own business, you are in a unique position to ensure that you get the exact storefront that you might be dreaming of. From design to build, you have a say in the look and functionality of your storefront.
Should you have a say in the look and construction of your business, be sure to use that ability to ensure that you get not just the best but the best-LOOKING business for yourself. With an intrinsically attractive business, you'll enjoy the most profitable business possible, as any sort of an eyesore won't be present to deter customers!
Invest in Renovation Services from Commercial General Contractors You Can Rely On
If you are in the market to make your business the most profitable one possible, then don't hesitate to call the commercial renovation experts at LG Construction Inc. Our team of experienced commercial general contractors in Maryland will get your business looking great from top to bottom so that you can enjoy the greatest amount of business possible.
If you are looking to invest in commercial renovation services in Maryland to aid in making your business more profitable, call (443) 966-5006 or complete our online request form.