Understanding How Franchise Construction Differs From Standard Construction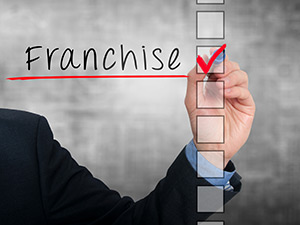 Some commercial general contractors also work with franchise construction, which is exactly what it sounds like. This service is about partnering with established franchise companies and adhering to their strict guidelines in order to build the completed project.
For that reason, one of the main differences between franchise and standard construction is that the latter is design & build architecture while the former is design-bid-build. While there is sort of a template for the layout based on the franchise, it's not a cookie-cutter floor plan that can simply be adjusted to meet site-specific details.

Franchise Construction Manuals
It is the responsibility of the franchise to develop a construction manual. In this plan, every minute detail of the space should be laid out.
Otherwise, the different locations would have discrepancies in the visual aesthetics and the manner in which it operates, that deviate from the way the franchise expects things. These manuals include details such as:
Photographs to provide a visual context of what existing locations look like.
It's important to have the HVAC details in order to better understand things like the preferred location and the minimum performance expectations.
Plumbing and electrical will have specific requirements but some of that is mandated by code. Franchises must meet and exceed the minimum of what's required by general codes.
Even the walls will have strict and distinct requirements based on elevations, as well as outlets and lighting. It's about safety as the priority and then about meeting specific guidelines that may enhance the business and help make it successful.
Of course, that's just a few of the stipulations but enough to give you an idea of what to expect. When you're ready to find out more, give the Northern Maryland commercial general contractor pros at LG Construction Inc., a call!
Since 2012, we have been providing construction solutions by offering topnotch work.
If you are looking for a Northern Maryland commercial general contractor or renovation specialist then please call (443) 966-5006 or complete our online request form.