What To Ask A Commercial Painting Contractor Before Hiring Them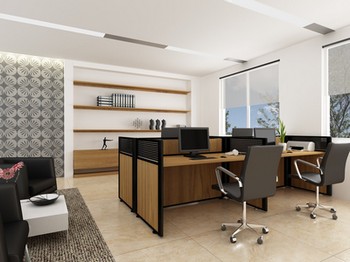 Most commercial buildings in Maryland are painted by professional contractors. If you plan to have your building painted inside or outside, there are certain things to ask the commercial painting contractor before you make a decision about hiring them. After all, the results will make a big difference in how your property looks and how your business flourishes.
You don't want little mistakes like paint on the light fixtures, floors, and switch plates. And, you don't want spills or sloppy workmanship to show because customers will notice. But how do you find a commercial painting contractor that you can trust? Well, these few tips will help you go through the options to choose the right one for your business.
What To Ask When Getting Estimates
The first thing you should do is get several quotes for the commercial paint job. You want to be able to compare the different prices so that you know what all you can budget for the painting. The best tip we can give you about estimates is not to take the first one, and not to always take the lowest. You want to shoot for the middle ground somewhere in-between that's reasonably priced for quality workmanship.
You will find many Maryland painting contractors who are hungry for business because they are just starting out in the industry and price their work low. While this sometimes works out, it is not always the best option. Here are a few other questions you can ask the potential painting contractors to make sure they do quality work.
How Long Have You Been Painting Commercially?
Commercial painting work is a lot different than residential. For one thing, the surface materials vary greatly so the painter needs to know how to paint so the results last. You don't want to see a metal door with peeling paint years later.
Ask For References
An experienced commercial painter will have years of references that they could provide. Ask for two or three and then make sure you call them and ask about their work. Be sure you ask what type of commercial building they had painted and what all was involved in the project. Things like painting at high altitudes and how they set up for safety will be important in a commercial painting project.
Ask The Contractor What Else They Do
It's always best to hire a commercial painting contractor who can make repairs where necessary. This is because when there are several aspects involved, you can usually get a better price when the work is grouped together with one contractor rather than between several different ones. You don't want to bring in several specialists when you can get a better deal from one general contractor who also does commercial painting.
If you would like more information about Commercial Painting in Maryland, please call LG Construction at (443) 966-5006 or complete our online request form.