Commercial Construction in Elkton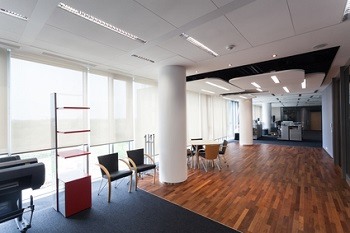 An efficient and profitable commercial building begins at the start: that is to say, at the design and construction stage. That's the stage when the designers take your building's needs into careful consideration to ensure that it is built in a way that will facilitate the most efficient manner of meeting those needs. But a commercial building's efficiency and profitability must be maintained well beyond the building phase. This maintenance comes with -- well -- MAINTENANCE. PREVENTATIVE maintenance, to be specific.
To get and maintain the most efficient and profitable commercial building possible, get the best commercial general contractors out there: LG Construction Inc. We at LG Construction Inc. have provided top-quality building and maintenance work to commercial buildings in and around Elkton for many years now. Our experience combined with our dedication to providing top-quality work ensures that, with LG Construction Inc., you'll get nothing short of the best services related to commercial renovation and construction in Elkton, MD possible for your property.
Design and Build in Elkton, MD
If you own or plan to own a business, then you'll need somewhere to operate that business from. To get the best building to accommodate your business's needs, you might consider having a custom-built office space. After all, such a space will give you the best customization to accommodate your needs. To get a great commercial building built to your specifications, you need a top-quality designer such as LG Construction Inc. And to ensure that those designs are executed excellently, just get our team of commercial general contractors to build them after designing them. Call us today to learn more about our design and build services for Elkton businesses.
Preventative Maintenance in Elkton, MD
The best offense is a good defense, as they say, and that saying is never more appropriate than when it comes to your business. You're in the offensive against costly repairs and replacements for those components that keep your business running: plumbing and electricity and the like. And the best defense against those costly procedures? Excellent preventative maintenance. Breakdowns of those necessary components can be costly, so avoid the breakdown by calling LG Construction Inc. for routine preventative maintenance services that'll keep your business's vital components running reliably and efficiently for many years to come.
If you are looking for an experienced general contractor that specializes in commercial renovation and construction in Elkton, MD then please call (443) 966-5006 or complete our online request form.