Timonium Commercial Renovation & Construction Experts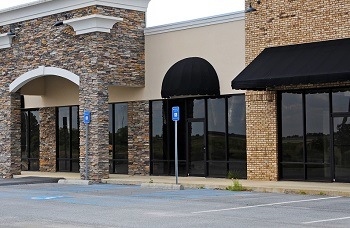 A commercial building is a building built with profit in mind. There are two qualities that help make a commercial building a profitable one: aesthetics and efficiency. Your commercial building needs to look great to attract customers, and one way to achieve this attractiveness is with a fresh coat of paint. And you can achieve an efficient commercial building with preventative maintenance services that will ensure the components that keep your building running will do so in the most productive manner possible.
If you are in the market to get your commercial building looking great and running like a dream, then call up the Timonium commercial general contractors at LG Construction Inc. We have provided businesses in and around Timonium, MD with top-quality commercial construction and renovation work such as painting services and preventative maintenance for many years now. Your commercial business should not be anything short of beautiful and absolutely efficient. And with the top-quality commercial renovation work by the expert general contractors at LG Construction Inc., that's exactly what your commercial business will be.
Painting Work in Timonium, MD
A fresh coat of paint offers a variety of great benefits for your business, and is one of the cheapest yet most effective commercial renovation projects you can make in Timonium. The most immediate benefit is aesthetics. A fresh coat of paint will get your commercial building looking beautiful and new, and a beautiful and new business will attract more customers than an unappealing-looking one could, and this provides another great benefit: greater profits. After all, with more customers comes more income. A fresh coat of paint will also protect your business from termite and water damage, helping keep it strong and reliable for many years to come. To enjoy all of the great benefits that come with a fresh coat of paint, just call on the experts at LG Construction Inc. for quality commercial drywall and painting services for your property today.
Preventative Maintenance in Timonium, MD
One of the biggest eaters of your company's profits is worn-out mechanical components such as electrical and the like. Once these wear out, you could find yourself paying quite a good deal of your company's earnings on costly repairs and replacements. All the while, until the problem is resolved, you could see a dip in productivity, another problem which could result in lost earnings. To avoid these bank account-ravaging headaches, just schedule routine preventative maintenance services with the experts at LG Construction Inc. We'll keep your business running efficiently and profitably for many years to come as we keep your building's mechanical components running like brand new.
Recent Articles
Trying To Choose Floors For A Commercial Renovation? Here are A Few Top Choices - As you go through all the options in flooring for your commercial renovation project, keep in mind that what works great in a bathroom isn't going to be ideal for a waiting room where the atmosphere needs to be warm and welcoming. Equally, what works in one business industry does is not always right for every other. Your commercial floor will really go through a lot over the next few years … Read More
What To Ask A Commercial Painting Contractor Before Hiring Them - Most commercial buildings in Maryland are painted by professional contractors. If you plan to have your building painted inside or outside, there are certain things to ask the commercial painting contractor before you make a decision about hiring them. After all, the results will make a big difference in how your property looks and how your business flourishes. You don't want little mistakes like paint on the light fixtures, floors, and switch plates. And, you don't want spills or sloppy workmanship to show because customers will notice … Read More
If you are looking for an experienced general contractor that specializes in commercial renovation and construction in Timonium, MD then please call (443) 966-5006 or complete our online request form.